Get Ready For Another Blockbuster Launch?
Promote And Win $3,000 In Prizes…
26th September @ 10am EST
2nd October @ 11:59pm EST
Swirl Is The World's First App That Let You Create a "Scratch & Win" Website
Preloaded With 3 Million+ DFY Trending 15 - 60 secs Youtube Shorts Videos
In 180+ HOT Niches (Make Money, eCommerce, Travel, Affiliate, Fashion,
Food, Finance, Tech, etc)
​
This Scratch Off Website Pulls Hundreds Of Thousands of
Clicks Every Single Month Without Fail… 
​
Making Us A Daily Profit On Autopilot
​
And Now You Can Replicate That With Swirl
​
In 1 Click Creates "Scratch" Websites Filled With Millions of Shorts Profitable Videos 

Automatically Add Videos To Your Scratch Off Website Without Creating One

Without Even Having a Hosting Or Domain

Conquer a New and Hot Niche Right Now That Produces $495.12 Daily for Us

42 Beta Testers Made Profit In the First Week…

Newbies Friendly, Anyone Can Use It 

And So Much More...
Launch Your Own Profitable "Scratch & Win" Websites
Create Profit-Pulling Viral Campaigns In 180+ Categories
1-Click, Auto-Import Millions Of Viral Youtube Shorts Videos In Any HOT Niches
Create Interactive Scratch Off Banners & Embed On Any Videos
Turn "Tiny Little" 15 Secs Viral Videos To Profit
Search ANY Hot Trending 15 - 60 Seconds Videos Using Just A KEYWORD
Add Different Interactive Elements To Videos (Scratch Off Card, CTA Buttons, Text, Banners etc) & Get Unlimited Traffic & Leads
Legally Hijack Other People's Trending Shorts Videos, Showcase Your Offers & Monetize In 1-Click
Get Quality Traffic & Leads From Youtube
Swirl Features 
Is Out Of This World… 
The "High Converting" Funnel
50% Commissions  - $699+ Per Visitor
Get INSTANT COMMISSIONS Through WarriorPlus.com 
With Our Proven, High Converting The Funnel…
All Contests Are Based On Total Revenue - Solo Only!
Phase 1 - Opening Contest (26th of Sept @ 10am EST - 29th of Sept @ 11:59pm EST)
Win Over  $3000 In Prizes...
Do My Launches Convert?
100% YES, I'm one of the top elite vendors ranked #5 on Warriorplus & even in this slow market....we are crushing it big.
Every Effort Has Been Made To Accurately Represent Our Product And Its Potential. Any Claims Made Of Actual Earnings Or Examples Of Actual Results Can Be Verified Upon Request. The Testimonials And Examples Used Are Exceptional Results, And Don't Apply To The Average Purchaser And Are Not Intended To Represent Or Guarantee That Anyone Will Achieve The Same Or Similar Results. Each Individuals Success Depends On His Or Her Background, Dedication, Desire And Motivation. As With Any Business Endeavour, There Is An Inherent Risk Of Loss Of Capital And There Is No Guarantee That You Will Earn Any Money.
​***NOTICE*** This Site Is In No Way Endorsed By, Related To, Or In Any Other Way Affiliated With or any other website or brand.
Sign Up To Get All The JV Updates…
Get your Warrior+ Affiliate Link Here…
First To Market App Let Your Customers "Generate Profits With A Simple "Scratch & Win" Website + Shorts Videos In 180+ Niches...
​1 Click = Create Profitable "Scratch & Win" Websites Preloaded With Millions Of Hot Trending 15 - 60 Secs "shorts" Videos​
In-built Video Management Studio
Add Your Own Custom Logo, Domains & Branding To Your Scratch Off Site.
Drive Hyper-Targeted Traffic To Any Websites, Affiliate Offers, Ecom Store or Link Without Spending A Dime On Ads
1-Click, Auto Blast Your Scratch & Win Sites On Social Media & Go Viral
Build Unlimited Emails List & Send Unlimited Emails To Your Audience
Advanced Sorting - Auto-Fetch Trending Short Videos Based On The Highest Comments, Likes, & Share
When You Hit Hard, 
I'll Hit You Back Harder
I Rock The Top 5 LBs Consistently...
​
Phase 2 - Closing Contest
(30th of Sept @ 12am EST  -  2nd of Oct @ 11:59pm EST)
That Makes Us $495.12 Daily
Without Creating A Video - Spending A Dime On Ads - Or Even Having A Hosting
100% Fully Optimised For Better SEO Rankings
Swirl Works In 3 Easy Steps
Step# 1
Click any of the buy buttons on this page to get instant access to Swirl at an unheard-of discount
Step# 2
Select from dozens of templates we have filled with "shorts" videos 
Step# 3
Deploy The Scratch Off technology… 
Step# 4
Profit (Yup… That's it)
Take A Look At Some Of My Recent Launches…
Most of my launches are 6-figures and this is not going to be different.






















 Seyi Adeleke Can Send
100-200 Sales To Your Launch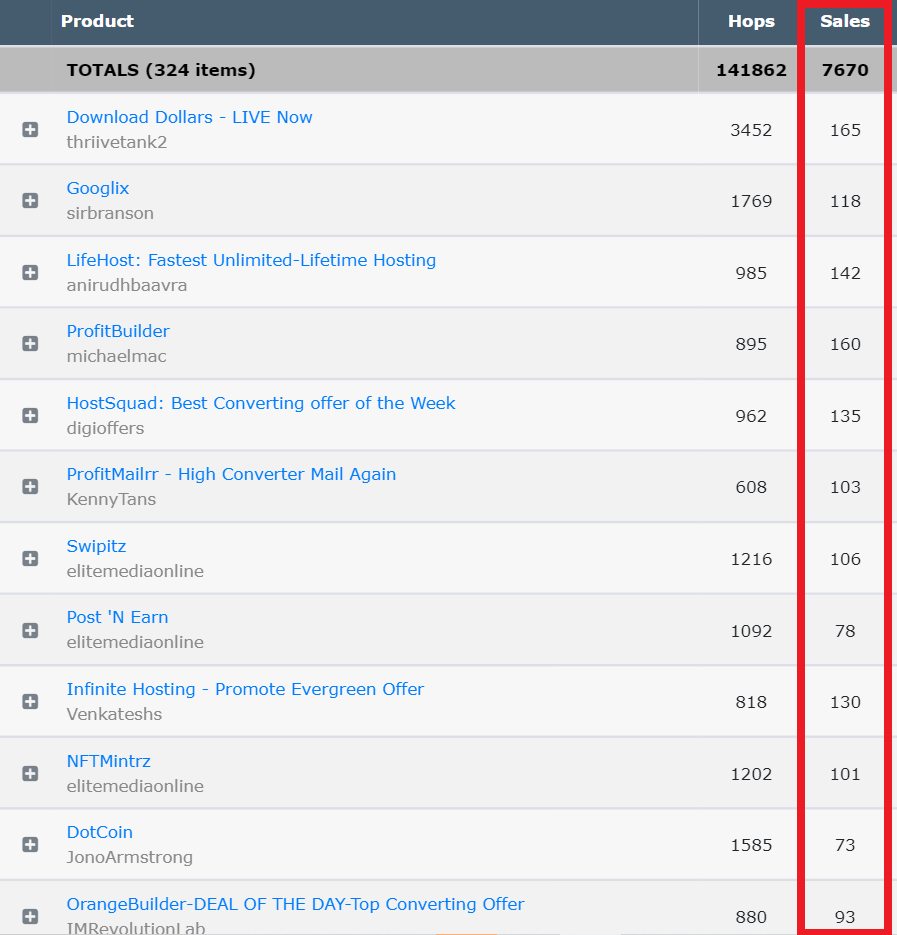 Plus new contest would be announced during the launch.
​
Important: You need to earn equal to or more than the prize amount in commissions in order to qualify for the full prize amount. If you don't, then you'll be paid out the next leaderboard position amount.
Guaranteed Reciprocation From
The Top 1% Elite Affiliate On W+